PowerDirector - Video Editor, Video Maker
9.7.0
Video Editor – Create Cinematic Videos like Professional YouTubers
Are you a YouTuber? Do you want to produce better and well-edited videos? If yes, then this video editor is exactly what you need. PowerDirector is a cool app that allows you to edit and create new videos by offering you a variety of video editing tools. It enables you to turn an ordinary video into a cinematic movie by letting you apply a variety of video effects to it. You can also create new videos by piecing together different photos and videos. If you don't have any images or videos saved up on your phone, you can download them from the internet and incorporate them into your projects. The videos you create using this app can be uploaded directly to YouTube as well.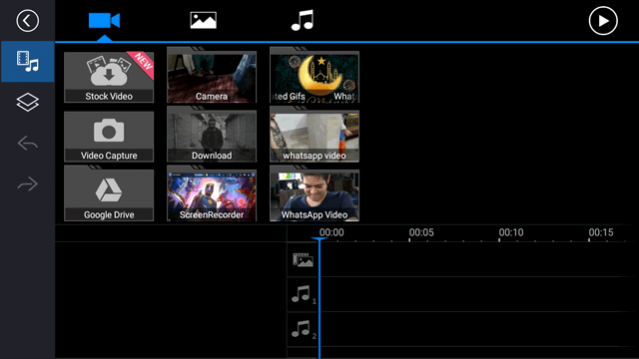 PowerDirector has a user-friendly interface that makes it easy to use for everyone. Moreover, the intuitive design and layout ensure that navigating the various features of this video editor isn't that difficult. So, even if you are a budding YouTuber, you won't have any issues in editing videos using this app. You can start creating new videos by clicking the 'New Project' button on the app's home screen. The app will ask you to enter a name for the project and to select an aspect ratio for the video you want to create. You can then begin adding videos and photos to your video from your phone's gallery. Premium users can even add photos from Shutterstock.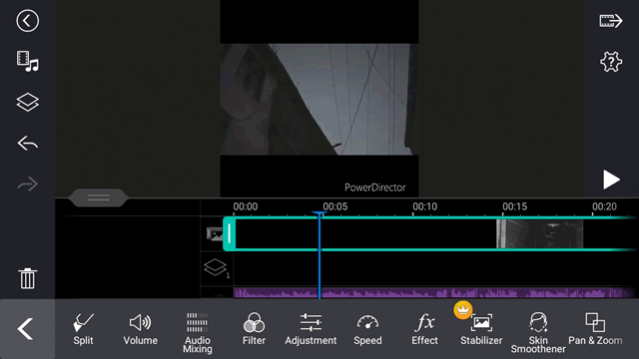 This video editor lets you add videos and photos from different folders on your device. You will see the photos and videos you have available on your phone in two different tabs. To add a video or a photo into a new project, you need to first click them and then click the '+' icon that appears on them. Aside from photos and videos, you can also add music of your choice to your videos as well. There is a separate tab available for this. It contains all the songs and audio files on your device. You can also download and use audio clips provided by PowerDirector too. There is even an option available to add voice-overs to the video.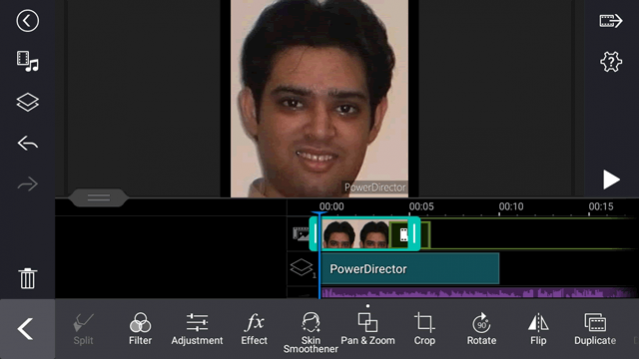 PowerDirector offers you various editing tools. You will find separate editing tools for the videos and photos you add to your projects. For the videos, you have editing tools like Split, Filter, Effects, Speed, and many others to choose from. You can use them to make changes to the videos you have added to your project. Similarly, there are editing tools like Filter, Crop, Effects, and many others available for making adjustments to the photos you have added to the project as well. After enhancing the photos and videos, you can decide their placements in the window located below the preview window. When you are satisfied with the video, you can upload it directly to YouTube.
Features:
User-friendly interface
Intuitive design and layout
Create various types of new videos
Edit old videos and make them better
Various professional video-editing tools on offer
Speed Adjustment feature for creating slow-motion videos
Make shaky cam footage stable with Video Stabilizer
Chroma-key feature for swapping backgrounds with green screen
Blending modes and video overlays available
Option to upload videos directly to YouTube
Conclusion:
PowerDirector is an app for YouTubers who want to become better videographers. It offers you an extensive set of professional video-editing tools that can be used for creating anything from a simple slideshow to a cinematic movie. It is a video editor worth having on your phone if video editing and movie making is a passion of yours.
RELATED PROGRAMS
Our Recommendations
---
---
---
---